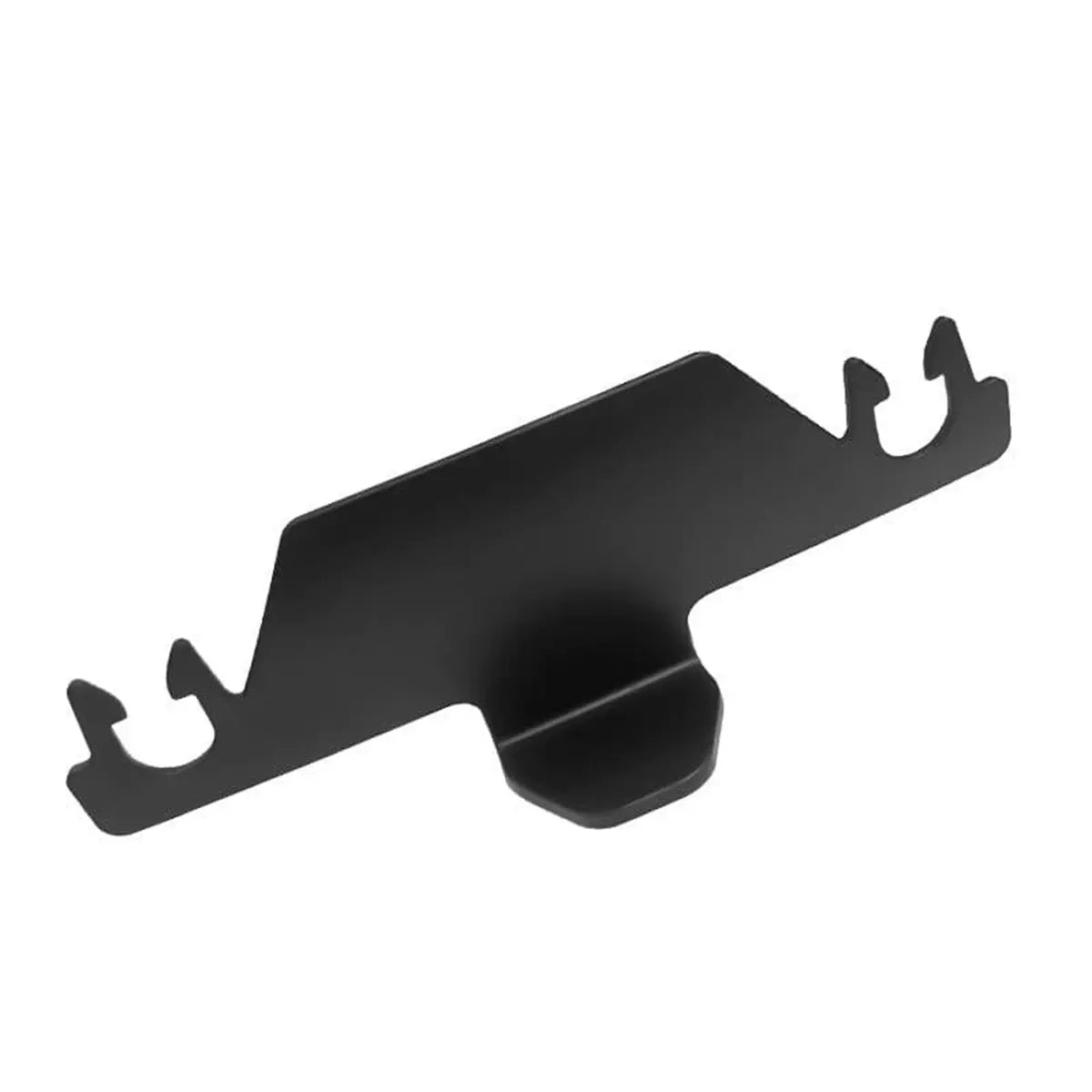 Adreama Tesla Model 3/Y Seat Headrest Back Hook
Estimated Delivery Time 2-6 Business Days
Stay organized on the go with our Adreama Tesla Model 3/Y Seat Headrest Back Hooks. The product has been designed intuitively, easily sliding into the headrest of your seats. Conveniently hang your bags, purses, and more for a clutter-free ride. Make the most of your Tesla's incredible storage space! This product comes in pairs for both the drivers side and passenger side.
High Quality Material: Made of durable ABS material, sturdy and wear-resistant. The ribbed design created on one side ensures a secure and steadfast placement, preventing any unwanted movement during your journeys.
Efficient Usage: Transform your car's headrest into a valuable storage space with these hooks. Keep your car interior perfectly clean and organized by hanging bags, purses, groceries, umbrellas, water bottles, and more. The Adreama Tesla Model 3/Y Seat Headrest Back Hooks are designed to elevate your Tesla driving experience.  
Convenient:  Enjoy the ease of hanging groceries, handbags, purses, umbrellas, water bottles, shopping bags, and more. The hooks provide a convenient solution for keeping your essentials within reach during your travels.
Slim Fit:  Experience hassle-free installation and removal with the slim-fit design of these hooks. Effortlessly integrate them into your Tesla Model 3 or Model Y for a seamless and stylish organizational solution. The delicate hinges ensure no damage to your vehicle during use or installation. 
Versatile: Designed to fit both the Model 3 and Model Y, these hooks offer versatility and compatibility, making them an essential accessory for Tesla owners. Maximize the incredible storage space of your Tesla with these innovative and functional hooks.
Upgrade your daily commute with the Adreama Tesla Model 3/Y Seat Headrest Back Hooks, combining functionality, quality, and style for a more organized and enjoyable driving experience. Drive confidently, knowing that your essentials are securely and neatly stored for a smooth ride.
Covered by a 1-Year Warranty for peace of mind.
We accept returns/exchanges of products including opened box items, no questions asked within 30 days of the delivery date. A free return shipping label will be provided for you to send the products back to us.