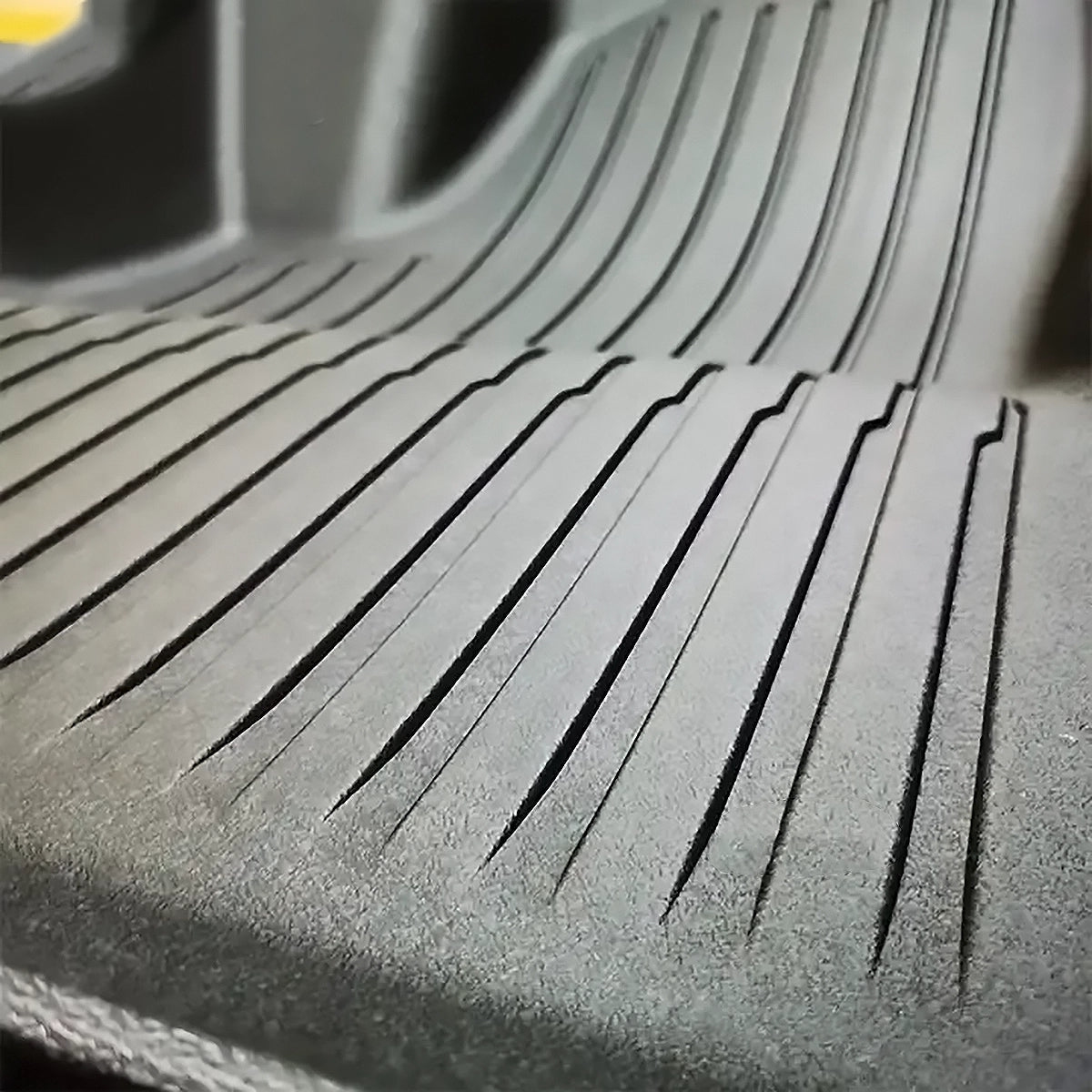 Adreama Tesla Model 3 All-Weather, Waterproof Full-Set Floor Mats, 6 pieces
Estimated Delivery Time 2-6 Business Days
Protect and elevate your Adreama Tesla Model 3 All-Weather, Waterproof Full-Set Floor Mats. Invest in the safety, cleanliness, and debris-free elegance of your Tesla with Adreama Tesla Model 3 Full Set Floor Mats. Our anti-slip design guarantees an unparalleled experience with our floor mats, ensuring your Tesla's interior remains in pristine condition. The mats are availble for the 2021-2023 Tesla Model 3.
All Weather Durability: Shield your Tesla interior 

from the harshest elements—debris, sand, snow, and dust—keeping your vehicle clean and comfortable in any weather condition. Due to the resilient, waterproof nature of the product, any traces of impurities can be easily cleaned by hosing down with water and air drying. 

Custom Fit: Intricately designed with state-of-the-art 3D technology to ensure that there is a precise and accurate fit and the mats are easy to install. The precision fit provided will prevent slipping and loosening from the ideal position.  The 3D design also amplifies grooves and structures which assist in maintaining non-slip properties.
High-Quality Material:

Constructed from durable TPE (Thermoplastic Elastomer) material, these mats resist bending and tearing, proven through rigorous testing and trials.

Stylistic Choice: Invest in one of the key Tesla vehicle accessories—our All-Weather, Waterproof Full-Set Floor Mats with a lifetime guarantee. Make a stylistic choice that provides all-weather protection for your Tesla's interior.
Upgrade your Teslas interior with Adreama Tesla Model 3 All-Weather, Waterproof Full-Set Floor Mats. Provide yourself and your Tesla with the comfort and safety of these high-quality interior mats.
Covered by a 1-Year Warranty for peace of mind.
We accept returns/exchanges of products including opened box items, no questions asked within 30 days of the delivery date. A free return shipping label will be provided for you to send the products back to us.