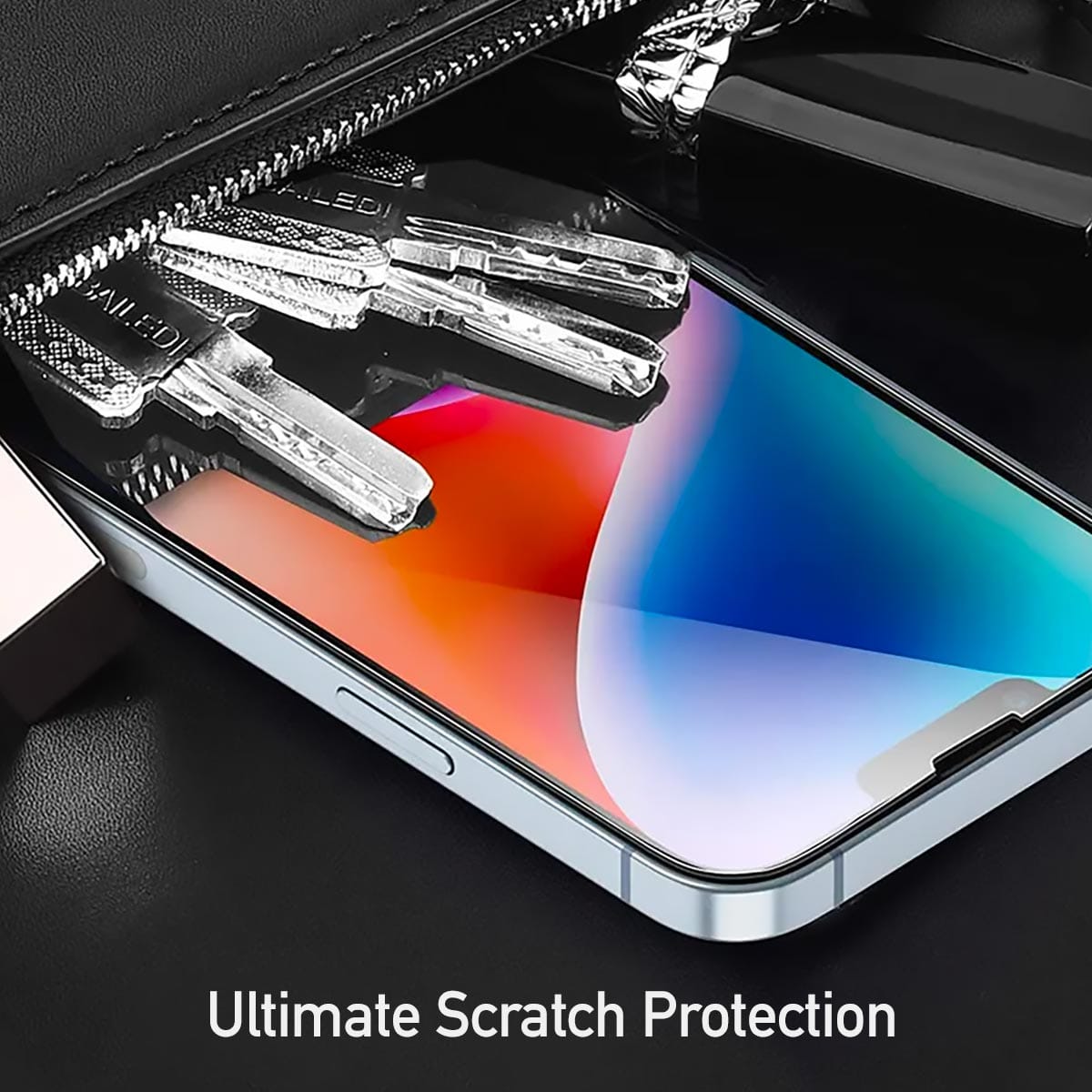 Tempered Glass Screen Protector for iPhone 14 Pro Max
Estimated Delivery Time 2-6 Business Days
Protects the delicate screen of your iPhone 14 Pro Max from scratches, cracks, and other damage.

Made of high-quality tempered glass, which is highly durable and resistant to impact.

Maintains the clarity and sensitivity of your iPhone 14 Pro Max screen, allowing for seamless navigation and interaction.

Precisely designed to fit your iPhone 14 Pro Max, ensuring full coverage and easy installation.

Ultra-thin and lightweight.

Features an oleophobic coating, which repels fingerprints, smudges, and other oils, keeping your screen clean and clear.

Bubble-free installation, ensuring a smooth and easy process with no residue left behind.

Compatible with most phone cases, allowing you to pair it with your favorite case for maximum protection.

Offers peace of mind, knowing that your iPhone 14 Pro Max is well-protected with a reliable and high-quality screen protector.

Affordable and cost-effective, providing excellent value for the price.
Covered by a 1-Year Warranty for peace of mind
We accept returns/exchanges of products including opened box items, no questions asked within 30 days of the delivery date. A free return shipping label will be provided for you to send the products back to us.