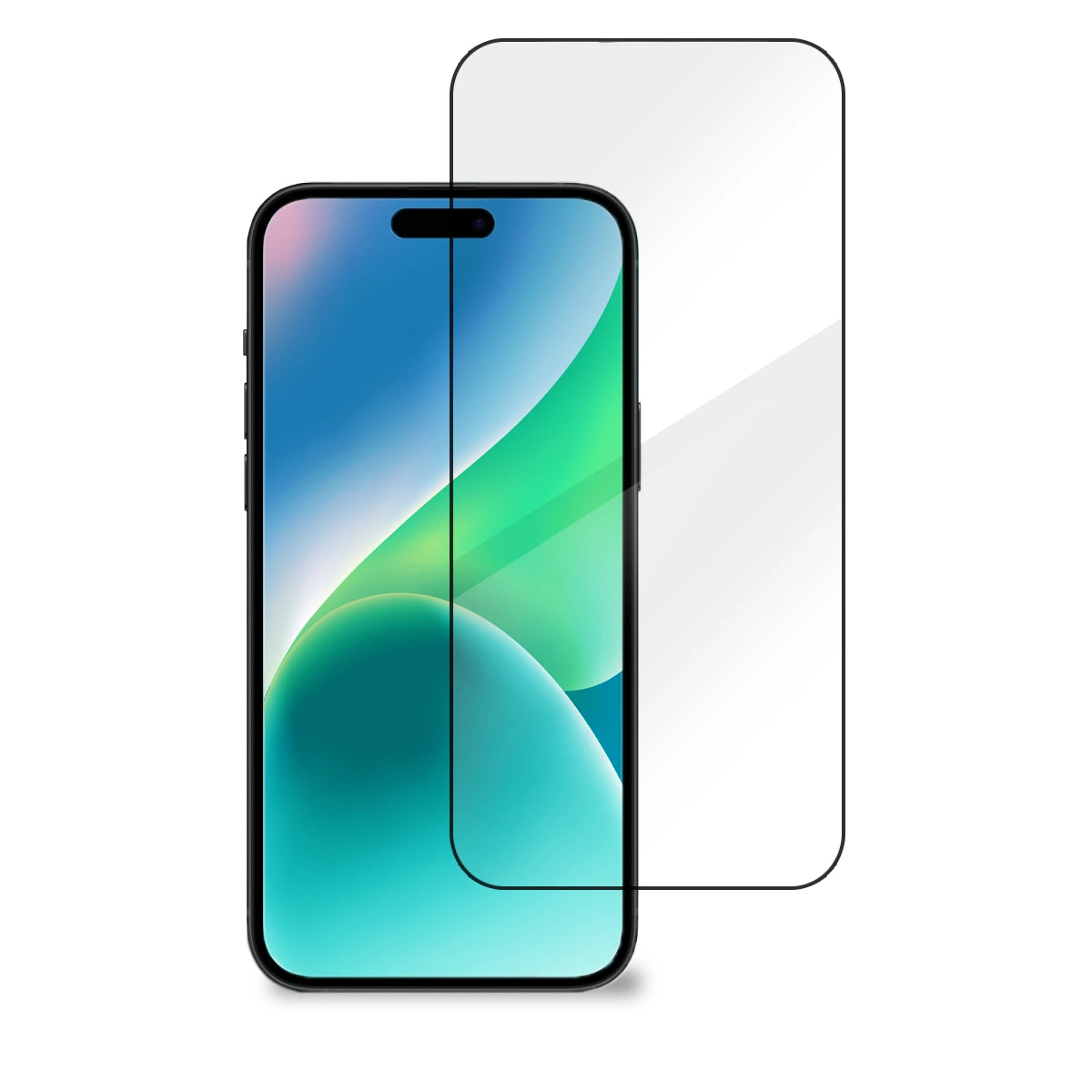 Premium Strong Glass Shatterproof Screen Protector for iPhone 15 Series
Estimated Delivery Time 2-6 Business Days
The Premium Strong Glass Shatterproof Screen Protector from the Adreama brand seamlessly safeguards your phone without compromising your user experience. It's tough on scratches, breakage, damage, dust, and static, ensuring a stress-free use. Our user-friendly installation makes phone protection a breeze, letting you prioritize safeguarding your device effortlessly!
Drop-Proof Assurance: Crafted from the sturdiest materials, our screen protector ensures your devices stay safe and scratch-free. Rigorously tested, it effortlessly survives a 64g steel ball dropped from a 5-foot height, ensuring top-notch durability.

Resilient Construction: We deliver only the highest quality to our customers. This screen protector boasts 9H hardness level which allows it to be anti-scratch, anti-static, and anti-dust to protect your device from daily hazards. Let us give provide you with a solution for all your worries. 
Improved Edges: With a curved 60C radian edge, it seamlessly integrates with your device and provides enhanced protection for your screen edges. The sleek black frame ensures a seamless blend with your device's natural screen frame.
High-Definition Performance: It maintains the clarity and sensitivity of your phone screen, facilitating smooth navigation and interaction.

Tailored Fit: Precisely designed with customized curvature to fit various phone models, including iPhone 15, iPhone 15 Pro, iPhone 15 Pro Max, iPhone 15 Plus, ensuring complete coverage and easy installation. Choose from our selection to find the perfect screen protector for your device.

Oleophobic (Oil-phobic) Coating: The oleophobic coating (oil and fat resistant coating) repels fingerprints, smudges, and other oils, keeping your screen clean and crystal clear.  
In the quest to safeguard your devices, we strive to offer our customers top-notch protection. The Premium Strong Glass Shatterproof Screen Protector ensures the ultimate smudge-free, shatterproof, and high-definition experience for users. Rest assured, our reliable and high-quality screen protector provides peace of mind, ensuring your phone is well-protected.
Covered by a 1-Year Warranty for peace of mind.
We accept returns/exchanges of products including opened box items, no questions asked within 30 days of the delivery date. A free return shipping label will be provided for you to send the products back to us.