Struggling to maintain high ratings and efficient navigation?
It's frustrating to risk accidents, fumble with your phone, and miss turns due to an unsecure phone placement, which could affect your earnings and ratings. Imagine confidently navigating through your routes, keeping your phone securely visible and accessible, ensuring both safety and efficiency. You need a solution that enhances your professional image, elevates your driving experience, and ensures your passengers' safety and satisfaction.
Here's What you get
An All-in-One Solution for Driving
For a limited time, get the Magnetic Car Mount and a matching MagSafe iPhone case FREE. The magnets seamlessly align to hold your phone in place allowing you to use navigation apps, answer calls, or control your music without needing to hold the phone in your hand. This hands-free convenience can contribute to safer driving practices by reducing distractions.
Optimize Your Earnings with the Adreama MagSafe Car Mount Bundle!
Get ahead of the competition with the Adreama MagSafe Car Mount Bundle, giving you easy access to navigation and communication tools, so you can provide a smoother ride and earn those coveted five-star ratings.
No more Lost Ratings and Income Due to Distractions
Visualize having a cutting-edge MagSafe Car Mount that not only holds your phone but also showcases your commitment to professionalism, impressing riders and increasing your potential for repeat business.
Find out what numerous ride-share drivers are saying.
Ride-Share Accessories That Truly Understand You
It's not just about the mount. It's about the promise of reliability, the assurance of quality, and the understanding of your needs. Simplify your setup and deliver exceptional value to both you and your passengers.
Grab Your Adreama MagSafe Car Mount + FREE IPHONE CASE Today!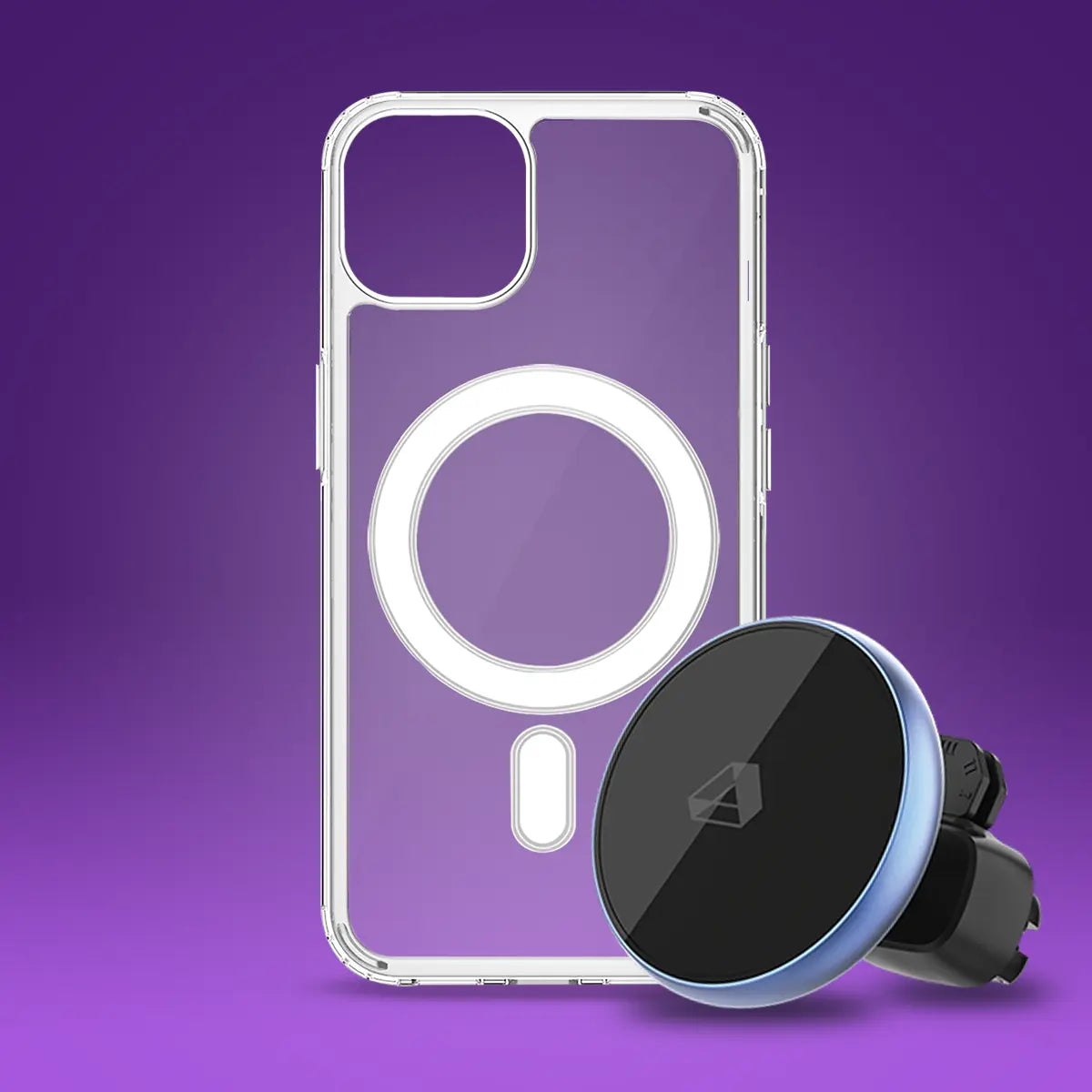 MagSafe Car Mount + FREE iPhone Case Bundle - Ride-Share Drivers
Estimated Delivery Time 2-6 Business Days
MagSafe Car Mount 

Made for MagSafe Compatible iPhones. So far it works with iPhone 14, 13, 12 series. It will not work on Non-MagSafe mobile devices.

Easily clips onto your car air vent.

Easy to install, with no tools or adhesives required, ensuring a quick and hassle-free setup.

Premium finish tempered glass surface with aluminum trim.

Provides a safe and convenient way to mount your phone in your car while driving, allowing for hands-free use and safer navigation.

Features a powerful magnet that securely holds your phone in place, even during bumpy rides or sudden stops.

Offers 360-degree rotation, allowing for flexible viewing angles and optimal positioning of your phone.

Features a sleek and stylish design that blends seamlessly with the interior of your car.

Made of high-quality materials that are durable and long-lasting, ensuring a reliable and sturdy mount.

Provides excellent value for the price, offering a cost-effective solution for safe and convenient phone use while driving.
+
FREE 

MagSafe Compatible iPhone Case
Drop tested to Military Grade standard
Crystal clear, non-yellowing, and scratch-resistant surface ensures your case is always in good condition
Raised edges around the camera protect the lenses, and around the touch screen protect it from everyday scratches
Protects the buttons without obstruction of functions
Made of post-consumer recycled content
Packaging is 100% recyclable and biodegradable
Covered by a 1-Year Warranty for peace of mind 
We accept returns/exchanges of products including opened box items, no questions asked within 30 days of the delivery date. A free return shipping label will be provided for you to send the products back to us.